You have probably heard the phrase 'find a job you enjoy and you will never work a day in your life'. Well, I was lucky enough to do just that. When someone asks me if I enjoy what I do I tell them, 'it's like getting paid to do your hobby'.
I have over 10 years professional experience in marketing communications, branding and public relations. I have lived and worked in Australia, Europe and the United States of America. I have been lucky enough to work on projects that encompass my actual interests and pursuits. I relished my involvement in shaping the brands behind one of the largest telecommunications provider; creating campaigns for the most thrilling TV shows, developing the on and off-air visual identity of a market leading TV channel; and this year, remodeling the UK and international marketing strategies for a unique, British, challenger brand. In case you have not guessed already, I am a digital playerette in an analog universe.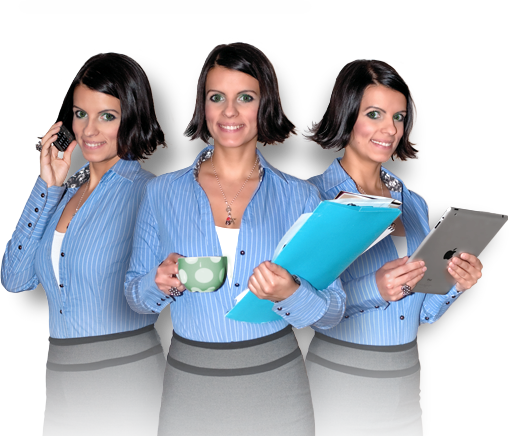 Industries
Advertising Agencies
Broadcasting - TV
Cinema
Education & Training Services
Event Management
FMCG
Human Resources
Internet Software & Services
Performing Arts
Publishing - Magazine
Retail
Telecommunications
Tourism
Key skills
Advertising
Public relations
Marketing
Strategic Campaign Planning
Integrated Campaign Optimization
Project Management
Digital and New Media Strategies
New Business Development
Account Management
Tenders/Presentations/Case Studies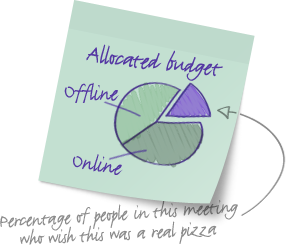 Downtime
Most people would know not to put down 'watching television' in their hobby section. It is not very impressive and will show a certain lack of imagination. However, I really do believe that in my case this is an advantage not a problem. This is my job. I love watching commercial breaks on TV. I never change the channel or go to the kitchen to turn the kettle on, or grab a biscuit during the commercial break. I am also thankful for billboards and adshells because, good or bad, they provide some entertainment. I disagree with the 'Clean City Law' that banned all outdoor advertising in Sao Paulo, Brazil. This is kind of up for discussion.
I am a science fiction consumer and a lifelong collector of babushka dolls. Concerning gardening, I would rather call myself a serial pot plant killer than a gardener, but I keep trying.
Stats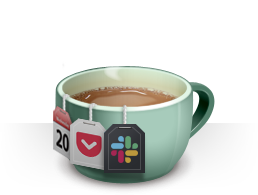 Analog
I read a lot and I am constantly thinking of new ideas. This has allowed me to become successful in many different ways.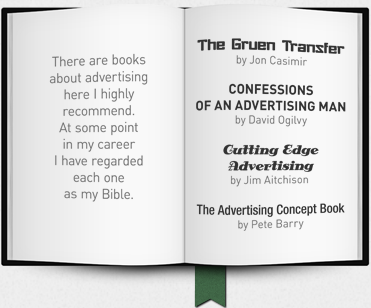 Digital
I get my inspiration from the blogosphere. There are so many brilliant micro trends out there worth following.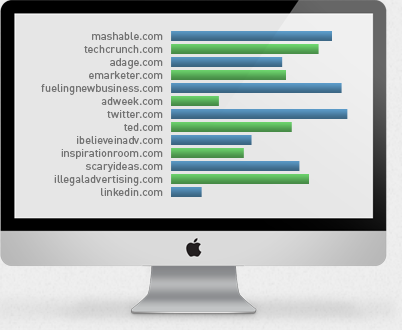 Personal statement
I have a keen interest in everything to do with advertising, branding and marketing; in fact you might call it an obsession. I am full of energy, experience, hard work and enthusiasm. I have been characterized as a pocket rocket who is highly skilled in project management and doing whatever it takes to exceed any expectations and nail deadlines. I enjoy building corporate culture, joining interactive communities and forming art projects to leave a footprint behind. My life outside of work is filled by time spent with friends, urban rollerblading and hosting board game nights.
I am always interested in new opportunities in marketing communications and advertising, so do not hesitate to contact me if you are looking to fill a spot.
Peter Thuroczy for giving me such great support and for lifting my mind to much higher levels.
Marietta Olah for her encouragement, friendship, and unconditional love, which abundantly spilled over into my life while working.
Levente Vöröss for sharing his knowledge and experience with me through the years.
Mike Sapp for his editorial prowess, and ability to shred through these words and re-assemble them.
Esther Baranka for whose words and words, knowingly or not, inspired my work.